Ms. Bowles
Updated: Jan 4, 2019
I've missed you, and I've been thinking about you!
Hope you're rested & slightly over-fed after a rejuvenating winter break. I spent a lot of time with my family, and reflecting on all that I have, and have not yet, accomplished.
Also, I do not regret the entire week I spent binge watching "House of Cards." Frank Underwood has me in my feelings about "legacy."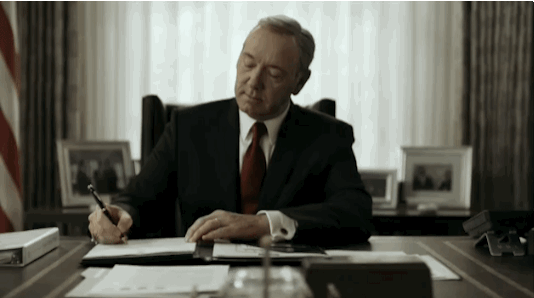 Thinking about you puts me in a constant state of gratitude. As I vision-set for 2019, all I want is to make you and my family proud. Proud of the choices you made to believe in me.
I wonder... "Do they need a fighter? A lover? An intellect? A listener? Someone who speaks up? A policy guru? Radical new ideas? Vetting for old-best practices? Millennial-ness? Maturity? Someone focused on the scholars? No, on the teachers? Someone focused on the grassroots? Focus on the money! And which focus in which order?" Whew!
Recently I had an important meeting. Rushed home from out of town, re-arranged an already complicated schedule, neglected some prior commitments, prepared my notes, drove the seven hours, and showed up early. Despite the hooplah it took to be there, every second was time well spent. I rose from the table thinking "omg, that was so good! We're going to solve impossible problems, end inequity, and save the planet!"
As we exited the room, a colleague grabbed my hand, shook it and said "thank you, you're going to be an inspiration" before walking away.
At first, I was like "that's it?!" I made all those (unknown) sacrifices to be here, and all I am is an inspiration? tf?
But he said it from the bottom of his heart, as if he really meant it. It never occurred to me that that could be enough.
Just being, existing, breathing, being there, showing up. In retrospect, I never touched my notes, everyone got the answers they needed, and nothing is more valuable than building face-to-face relationships through dialogue.
I walked to the car angry at myself for not appreciating how much the moment meant. Weeks later in reflection, the moral of the story wins.
Similar to how I "did-the-most" obsessing about my preparation for that meeting, I could do the same preparing for elected leadership... or I could just be.
Be present. Healthy. Around. Accessible. Be there when it counts. To receive or deliver that message at that moment. Be there to solve the right problem at the right time.
Enter the space, our gifts will make room.
Are you ready to slay 2019?! (Where did 2018 go? So much. So fast. Whew!)
Apparently time is rude, and waits for no one. Let's jump in. Next Monday, let's meet at the swearing-in ceremony at 5p in Jonesboro!
Immediately following the ceremony and board meeting, we'll celebrate at Jamrock South!
Honestly, I feel ready! The only thing I'm nervous about is being my whole self. As if you'll find out how much I love trap music, and love me less.
There's no better way to learn a thing than by studying those who've done it. "This work" is no different. The Southern political-organizing-education space is complicated, with deep roots and rich legacy. No matter the room I'm in, there's no shortage of courage for me to witness.
Special thanks to the following people in my (near and distant) community for lifting as they climb. At some point or another in your work, you've SHOWN me, not told me, how to be strong. Thank you for believing in me, for encouraging me to be ME, for holding me accountable, and for allowing me to witness your commitment to leadership and service in ed, politics, or organizing. I'll have my own mind when I lead, but I've learned so much from watching each of you. I can't even begin to tell you how grateful I am:
Dr. Danielle LeSure, Sharon Daniel, Rep. Stovall, Commissioner Felicia, Senator Seay, Board Member Jesse, Mayor Deanna, Regina Deloach, Alaina Reaves, Robyn Pate, Pastor Maya, Stacey Abrams, Alicia Thomas, Ms. Darlene, Mrs. Oreatha, The Funnys, The Lankfords, Councilwoman Renee, Ms. Brenda, Ms. Cyd, Ms. Lorette, Linda Pritchett, Rep. Debra, Rep. Rhonda, Candice McKinley, Board Members Charli Cooksey, Chelsea Addison, Rebecca, Chante, and Brittany Ferrell, Alicia Garza, Nene, Jazz, LaDonna, Crystal, Monae, Miriam, Ogechi, Toni, Neque, Aarti, Ariana, Camile, Mrs. Rose Ellen, Mrs. Vanessa, Dr. Erin B, Carly, Judges Dallis, Rooks, Cowen, Powers, and Teske... Dr. Howard Fuller, Gerard Robinson, Rep. Derrick Jackson, Commissioners Charles, Jeff, and DeMont, Councilman Alfred Dixon, Mr. Reed, Virgil Fludd, Board Members Ethan, David, EJ, Diijon, Syntel, Jaha, Jacquez, Jason, Michael, Leonard, and Delano, Ross, Evan, Eric, Jonathan, Dr. Smith, Mr. Mickey in Morrow, Supt. White, and Dr. Pam Adamson. Thank God ya'll were born.
Let's do this. Ubuntu.